Naab Water Essence – Germany
€120.00
The Naab is a river in Bavaria, Germany, and is a left tributary of the Danube.
Collection point 49.3199° N, 12.1091° E
The water essence created from the River Naab is an essence of movement and connection. The water essence of this place are for those who are stuck in inertia, a tendency to do nothing or to remain unchanged. It is also for those who are disconnected from life or ambivalent towards it. The colour associated with this essence is orange.
Its purpose is movement and connection and its identity is on the physical plane. Its demon is fear. By wearing this essence you begin to sensate, to explore the world and move.
It is very connected to the dragon energies; a symbol of transmutation, energy and mastery.
Related Products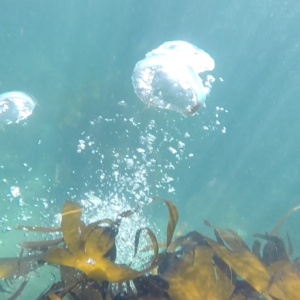 Mullaghmore Seawater Orb
Made with pure sea water collected from the Cold Seas and Wild Waves of Mullaghmore, the perfect gift for your surfer or cold water swimmer.
Wetsuits or skins, this beautiful gift suits both men and women.
We both spend lots of time in the water of the north Atlantic all year round, surfing, swimming, kiting and freediving. So the ocean plays a big role in our lives, and the wild north Atlantic and its coastline have inspired us to make these sea water orbs. Anyone who spends time in water that is special to them, knows that empty feeling when you cannot be in it or near it. So we made these orbs so you will always have magical and life-giving seawater near your heart where ever your journey takes you.
We wanted to make a necklace that looks great, embodies the surfer style, and survives the abrasive nature of the sea, sand, salt, and wind. So, for the cord I use saddler's black waxed nylon which is super strong, looks better than leather, and doesn't rot, and for the clasp a handmade glass bead and a stretchy rubber o-ring that is oil and chemical resistant so it won't perish.
Orbs are available in droplet shape, sphere, or lozenge, and on black cord or sterling silver chain. Default is droplet on black cord, but write a comment at checkout, or send us a mail to request another shape or silver.
€

120.00
Add to cart